"Minimise the potential impact by getting expert help early"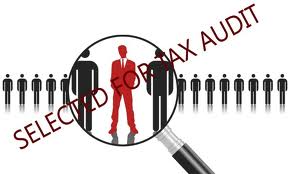 If you are subject to scrutiny from the ATO, you should involve your advisors at the outset so that effective strategies can be put in place to manage all aspects of the tax audit process.
Reasons for Tax Audit
The ATO sets financial benchmarks for small and medium enterprises in different industries. If your tax return or business activity statements falls outside these benchmarks for your particular industry, this could flag suspicions of hiding income or claiming fraudulent deductions. The ATO may then initiate an audit.
Preparing for Tax Audits
At Trinity Partners, we use tools to analyse data to find patterns that can assist you:
compare you business with others in your industry
check that you are meeting your tax obligations, including record-keeping
work out if you need to adjust your business and record-keeping practices
assess if your business is likely to be selected for an audit or review
Trinity Partners Lawyers
Under certain circumstances, we would be able to claim legal professional privilege on your behalf to protect confidential documents from disclosure and outside the scope of an ATO audit. You must seek our advice in in order to do this quickly. 
Our Tax Disputes and Litigation team is able to assist clients with all aspects of disputes with the ATO. Once legal proceedings with the ATO have commenced or are imminent, Our litigation partner, Cuong, can assist clients in adopting a strategic and well managed approach to the legal proceedings against the ATO. 
If you are involved in legal proceedings with the ATO, or are considering an appeal from an ATO decision, we can assist with the following:
 advising on the merits of appealing a decision by the ATO and the appropriate forum in which to commence proceedings;
advising on the merits of your case should you need to defend an action commenced in court, whether it be for recovery of tax liabilities, a winding up application, or bankruptcy proceedings;
assisting you in the collection and preparation of your evidence;
representing you in the Administrative Appeals Tribunal or the Federal Court;
advising and assisting you on an application to have a statutory demand or bankruptcy notice issued by the ATO set aside; and
assisting and representing you in resisting an application by the ATO to wind up your company.
Tax Criminal Action (Prosecutions)
More and more taxpayers are finding themselves subject to criminal investigations and prosecutions in relation to their taxation affairs. Trinity Partners utilises its extensive tax and criminal experience to assist individuals and organisations subject to these serious investigations. Tax crimes are not limited to tax fraud or financial gains. Simple failings such as a failure to lodge a tax return can result in a criminal conviction.
If you are subject to a criminal investigation or prosecution by the ATO and/or the Commonwealth Director of Public Prosecution ("CDPP") in relation to your taxation affairs, we can assist with the following:
negotiate with the ATO to prevent your matter from being referred to criminal prosecution;
represent you in court in relation to non-lodgment offences to prevent a conviction from being recorded or to obtain a reduction in the punishment;
represent and advise you in relation to any examinations by the Australian Crime Commission relating to your and/or another person's taxation affairs; and
represent and advise you in relation to a prosecutions for tax fraud and other relates offences commenced by the CDPP.