Our partners have the experience to guide you through all types of business phases.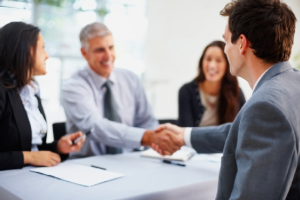 Whether you are looking to starting up your business, buying an existing business or planning on selling your business.
We can help with business advice on:
The appropriate business structure to buy/sell a business taking into account income tax, capital gains and asset protection issues;
Drafting and negotiation of the contract for the sale or purchase of your business;
Undertaking due diligence enquiries in consultation with you and advising on the results of those enquiries;
Profit estimates and cashflow projections for the business;
Advising on the lease for the business premises including the assignment of the lease;
Attending to the requirements of financial institutions funding the purchase;
Arranging transfers of appropriate licences held by the business;
Transfers of equipment licences;
Arranging for the transfer of franchises connected to the business or the grant of a new franchise agreement;
Organising and attending settlement.
The sale and purchase of businesses represent a major investment on your part. Trust it to Cuong and Tai, who between them have many years of experience in this area. Please contact us to make an appointment.